Biggin Lake
Here's our lake and swim map, plus tactics guide, to Biggin Lake in Northamptonshire...
Biggin Lake, off Benefield Road, Oundle, Northamptonshire, PE8 4EZ (do not use for sat nav, see maps below) | Web: www.alansanglingmart.co.uk | Tel: 07759 737212
We say...
Situated right in the middle of Oundle Golf Club, this heavily wooded estate lake is full of carp ready to give you a good day's sport.
The venue has been vastly improved in recent years and is a thriving mixed fishery.
Biggin is shallow and the fish give away their location freely. Recast regularly if you're not catching, but expect a few bites all year round. Most of the carp are high singles and doubles, but there are a few twenties present.
Hookbait choice can be crucial. Small bright pop-ups (we'd recommend fluoro pineapple) are a good bet, but take a selection and rotate until you find a winning formula.
Parking is in the layby off Benefield Road and you will have to cart your gear across the fairway of the golf course to get to the lake, so don't pack the kitchen sink!
There are plenty of silverfish present (including some specimen roach and even some 400 barbel) and matches do take place regularly, so check before travelling.
Venue boss Alan Marriott says...
"The carp get caught from all over the lake. From May onwards they come into the margins and in the colder months they're more in the middle.
"The biggest in 2017 so far has been 28lb and there have been unsubstantiated reports of a 32-pounder previously.
"In November 2016 we stocked the lake with 2,000 small carp between 12oz and 1lb."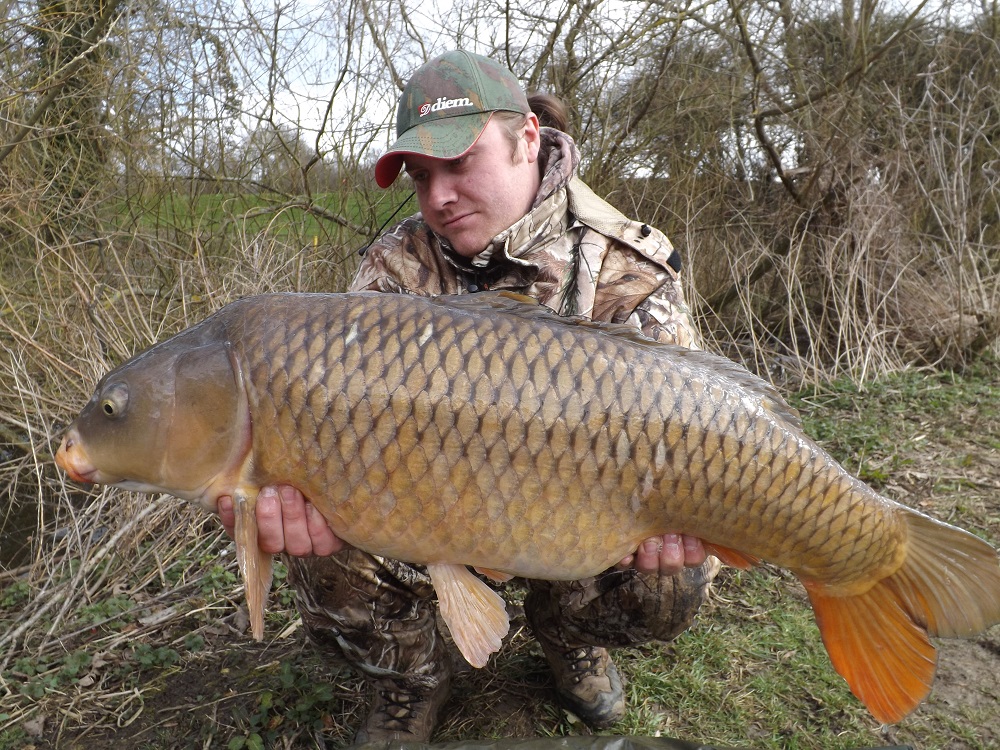 RULES
Day tickets run sunrise to sunset
Barbless hooks only (no bigger than size 10)
No bread
No braided hooklinks or mainline
PRICES
£5 a day for one rod
£10 a day for two rods
£150 a year for night fishing
Junior and OAP concessions available